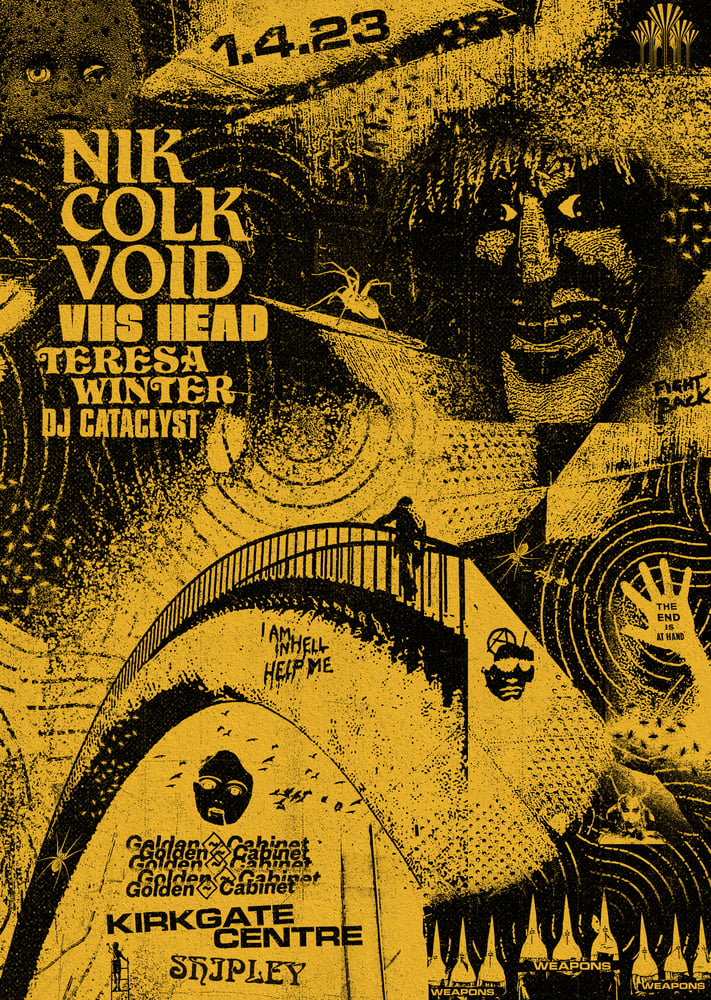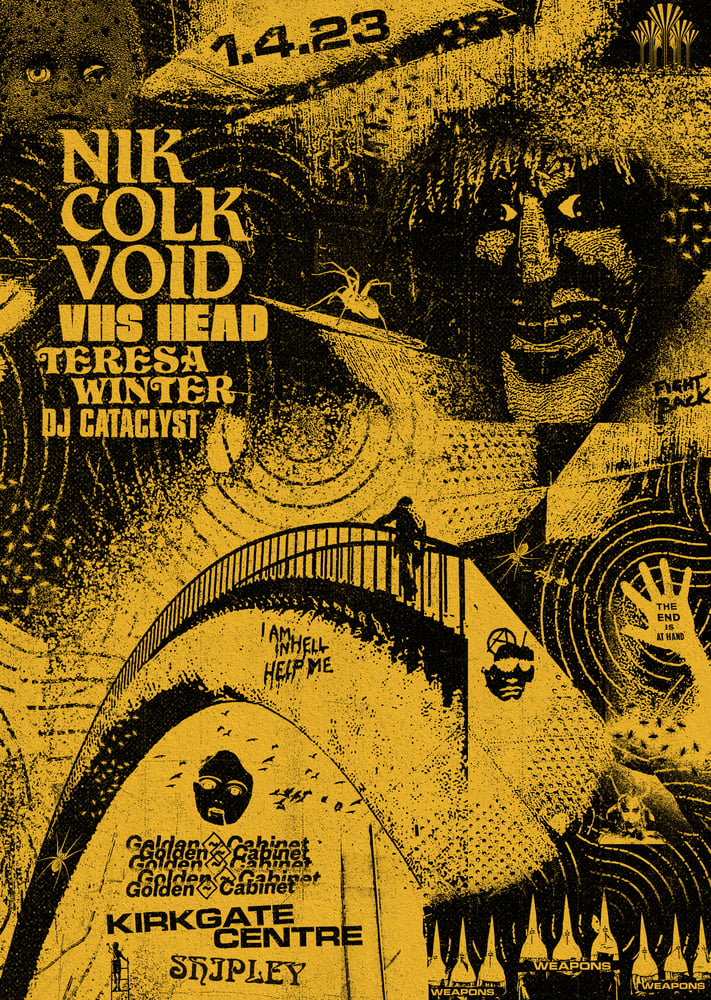 Nik Colk Void - VHS Head - Teresa Winter - 1.4.23
£17.00 / Sold Out
Nik Colk Void (Editions Mego)
To say that Nikki Colk aka Nik Colk Void has been a busy artist over recent years would be an understatement. She first emerged as a member of noise pop band Kaito, was then half of post-industrial/post-punk techno outfit Factory Floor, is one third of Carter Tutti Void (alongside Chris Carter and Cosey Fanni Tutti of Throbbing Gristle), recorded a stunning album as NPVR alongside the late Peter Rehberg (R.I.P), is in Brood X Cycles with Alexander Tucker, and more besides. In 2022 we finally got a solo record from her - the dazzling 'Bucked Up Space' on Rehberg's legendary Editions Mego label. The album firmly established her as a strong musical voice outside of her collaborations and affirmed a very personal musical language as a solo artist. It featured in several end-of-year lists, including The Quietus and Bleep, and is a deliciously infectious work born of live performances and a love of beat-propelled music. It displayed a masterful use of repetition, negative space, melody, tension, and nuance. Inside Nik Colk Void's musical world, there's no shortage of irresistible dancefloor grooves, with hypnotic rhythms and mesmerising synths operating at the intersection of techno, electro and avant-garde electronix.
VHS Head (Skam)
We're stoked to have Blackpool's Ade Blacow aka VHS Head joining us on the bill, premiering his new live set and material from his imminent album 'Phocus'. VHS Head has been a regular fixture on Manchester's esteemed Skam label since 2009 with his unique brand of holographic electronica. His source material is derived entirely from his gargantuan collection of VHS tapes, meticulously spending late nights scouring tapes for samples which he edits into mind-blowingly intricate arrangements. Utilising everything from straight-to-video schlock, B-movies, and '70s and '80s horror and sci-fi, he transforms his raw material into tracks that are the sonic equivalent of lurid cathode-ray tube images. The VHS Head sound is a fractured dreamworld that blurs the past into the future with hypnagogic, psychedelic effect. He's also gonna be bringing his eye-popping visuals and all.
Teresa Winter (Death of Rave)
Teresa Winter quietly emerged from the underground with a couple of below-the-radar tapes before dropping three remarkable albums on The Death Of Rave. Those records firmly and deservedly raised her profile, culminating in features in The Wire magazine and The Quietus. Teresa is a true sonic explorer that incorporates everything from lush dreampop, field recordings, processed violin, warped avant-pop, lo-fi tape recordings, synth, ambient noise, mangled samples, sensual vocals, musique concrète, sound collage, rave and jungle fragments and more into a deeply personal form of psychedelia, occasionally with psychogeographical or ritual like qualities. We have literally no idea what to expect from her live performance at Golden Cabinet, making it all the more exciting.
PLEASE NOTE - our last two gigs have sold out in 24 hours!
Saturday 1st April 2023
7-11.30pm
The Kirkgate Centre
Shipley
BD18 3EH
100 tickets available at £16 + £1 booking fee
This is a DIGITAL TICKET - you will not receive anything in the post. Your email confirmation is your ticket, please bring this with you to gain entry.
We regret that we cannot issue refunds.
THANKS FOR YOUR SUPPORT!
The GC Crew xxxx