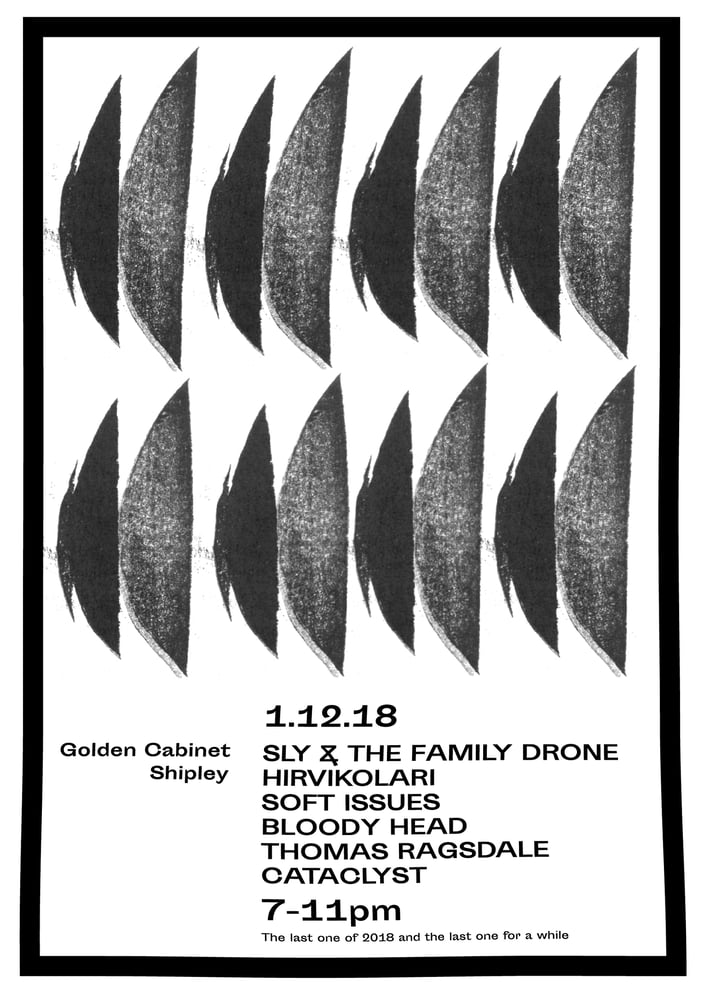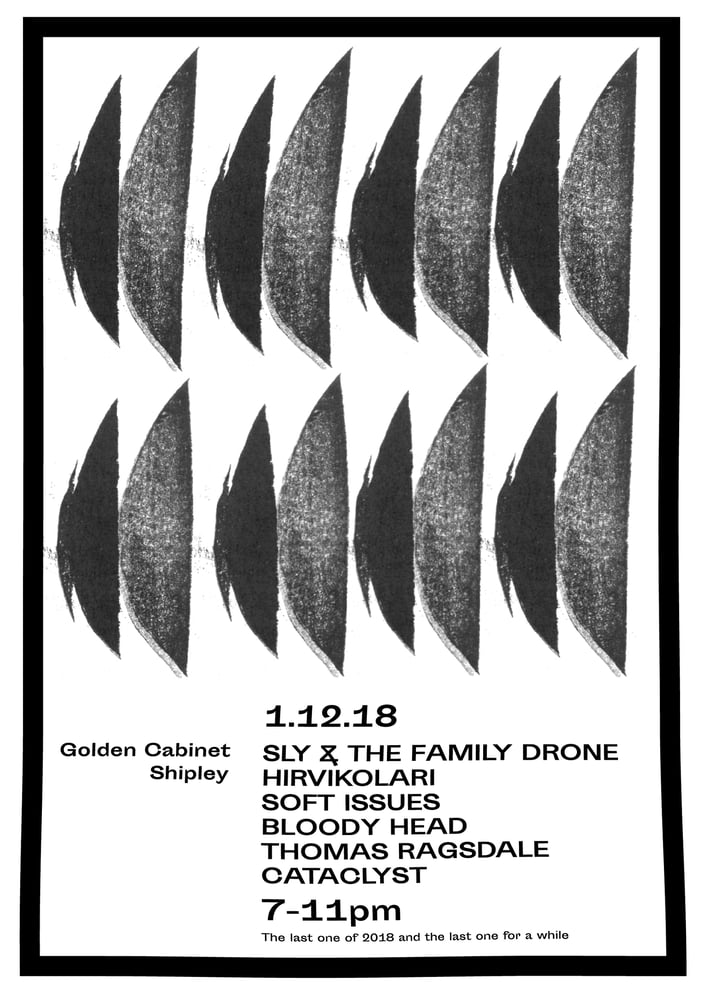 Sly & the Family Drone / Hirvikolari / Soft Issues / Bloody Head / Thomas Ragsdale / Cataclyst
£12.00 / On Sale
We return to the Kirkgate Centre on December 1st for our final show of 2018 to bring five live performances to delight and terrify in equal measure...
Sly & The Family Drone
The Golden Cabinet most folks remember is the one where a bunch of nutters enlisted the help of the audience to whip up a transcendent wall of sound from their drum circle while a bearded man stood atop a stack of amplifiers with a microphone in his undies. That was Sly & The Family Drone. They're coming back, baby!
https://familydrone.bandcamp.com/
Hirvikolari
Psychedelic modular synth and brass trips from Teeth Of The Sea dudes.
https://soundcloud.com/thequietus/hirvikolari-live-at-raw-power-festival-230515
Soft Issues
Brutal and pulverizing power electronics/harsh noise industrial assault duo from Leeds.
https://softissues.bandcamp.com/releases
Bloody Head
Demented and dirty noise punk outta Nottingham.
https://bloodyhead.bandcamp.com/album/freedom-mobility-speed
Thomas Ragsdale
Occult dark ambient and ghostly drone from member of Worriedaboutsatan. AKA Winter Son and half of Ghosting Season.
https://thomasragsdalemusic.bandcamp.com/
Cataclyst
Bonehead local disc jockey - plays for scraps.
The ticket is a digital ticket / you won't receive any tickets in the post. just bring ID to the door
We're sorry but we cannot issue refunds